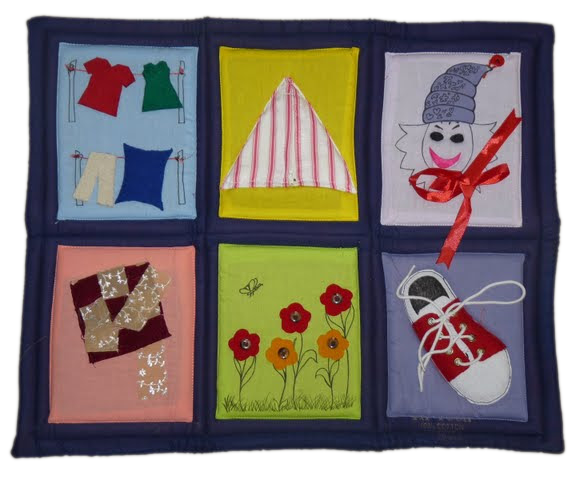 Sensory Activity Mat
A mat with six different activity centres.
This is a soft cloth mat with various textures, sounds and early activities for touching feeling and hearing stimulation. Make the child go through activity till they are thorough.

Sensory Foot Steps
3 different textured mats for sensory stimulation.
There are three connected mats with different textures to walk on – for sensory stimulation of feet – let the child walk on them and encourage them to talk about the difference in feeling.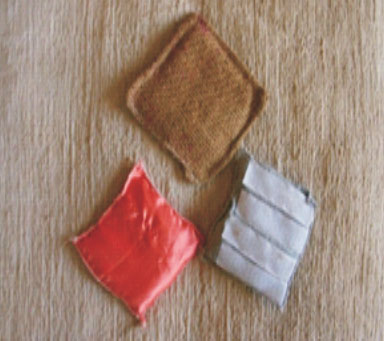 Palm Grip
Set of 4 pouches with different textures for a sensory awareness.
These pouches are made of natural cloth of different textures. Each of the pouches is packed with objects of different sizes and weights like seeds and sand. The child should hold the pouches while playing to feel the difference in weight and surfaces. This stimulates sensorial awareness in the hand and also improves palm grip.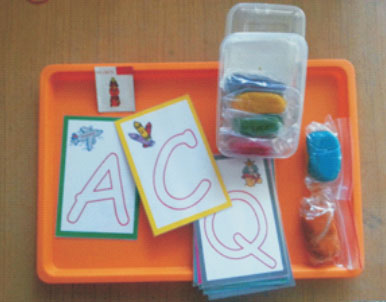 Roll A Dough – Letters & Numbers
Alphabet and Number Cards with Clay
Children love to roll dough snakes and make alphabet and numerals. They can build them on the cards or in the tray. This activity helps them build strength in their fingers as they learn letters and numbers.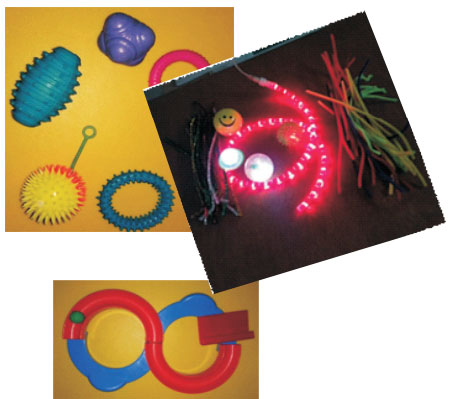 Visual & Tactile Stimulation Kit