Meet The Team
Ed Craft Management and Team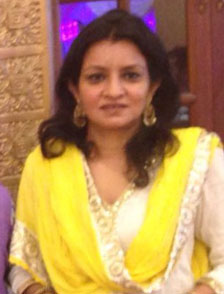 Rajika Dhiren
Founder &  Managing Partner
Masters in Psychology with over 30 years experience in Early Childhood Education.
RCI Certified foundation course in disabilities.
Curriculum co-coordinator of Greenwood Kindergarten, Hyderabad.
Incharge of the integrated section for children with special needs with emphasis on autism.
Facilitator for Edcraft work shops.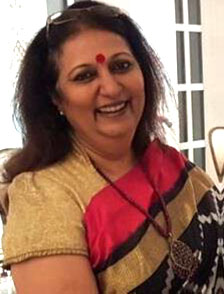 Sheela Ramakrishnan
Founder & Partner
Trained teacher with over 35 years of experience as teacher, trainer, entrepreneur and author.
Co-author of 4 series of text books published by the Oxford University Press.
Trained internationally in Activity Based Methods of teaching.
Trained in "De Bono Thinking for parents, schools and families" at the UK.
Trained in Counselling Skills at the Hyderabad Academy of Psychology.
Trained as an E- coach for students with anxiety by Stanford School of Medicine for their pilot project.
Lead facilitator for Edcraft Workshops and Consultancy.
Suruchi Bhargava
Learning Disabilities
Masters degree in Psychology and Special Education
Visiting Faculty for Remedial Education to schools in Hyderabad.
Deechamma Banerjee
Counseling
Over 35 yrs of experience in Welfare Activities with International Funding partners.
Experienced in designing Counseling Programs for individuals and families.
Masters degree in Social Work from the University of Pittsburgh, USA
Janaki Ramanathan
Special Needs
Master in English and Education
Over 30 years of experience of working with special children across age groups.
Cross cultural experience in Africa, the Middle East and India.
Bina Bhandari
Workshops
Masters in Communication and Journalism
Vast experience in curricular extension activities in cross cultural situations in India and in the USA.
Founder Director – " Turn the Tables" in Hyderabad, for Public Speaking and Language.
Pranay Hariharan
Strategy and Business Development
MBA , ESADE, Spain.
CMA – Certified Management Accountant, USA
Co Founder of Globek, USA
Over 12 years experience in cross cultural environments in Strategy and Business Consulting.
Dhiren Rameshchandra
Materials
Director of a leading firm in Hyderabad, specializing in Interiors.
Advisor for the safety, durability and quality aspect of our products.